Does Your Window Air Conditioner Have What It Takes?
June 14, 2021
The dog days of summer are right around the corner here in Rhode Island, and if you haven't cranked on your A/C, it's about time! But does that clunky, old window unit have what it takes to keep you cool through the hottest days of the year? When the sun is beating down, and you're breaking a sweat, you want your home to be a refuge with cool and even airflow to make you comfortable. If your old window unit isn't getting the job done, consider switching to a ductless mini-split air conditioner.
Beat the Heat with a Ductless Mini-Split A/C
You may be wondering what a ductless mini-split air conditioner is and how it works. Ductless mini-split A/Cs are the sleek and chic alternative to central air conditioners and window air conditioners. Window air conditioners cost an arm and a leg to run, and they don't keep your home cool when the days are really blazing. Ductless air conditioners, on the other hand, are high efficiency and can cool select rooms by individual zoning or cool your entire home at once. If you've been dealing with a clunky and noisy window air conditioner, chances are you don't have ductwork, but there's no need to worry about that with a ductless A/C.
Advantages to Cooling with a Ductless A/C
When you're ready to ditch that old window air conditioner, you'll be able to reap the benefits of a ductless mini-split air conditioner. These A/Cs come with plenty of benefits.
Save money and energy with high-efficiency equipment
Don't worry about having ductwork in place to achieve whole-home cooling
Control temperatures room by room
Enjoy quiet, effective operation for your comfort and convenience
Choose among ENERGY STAR–rated models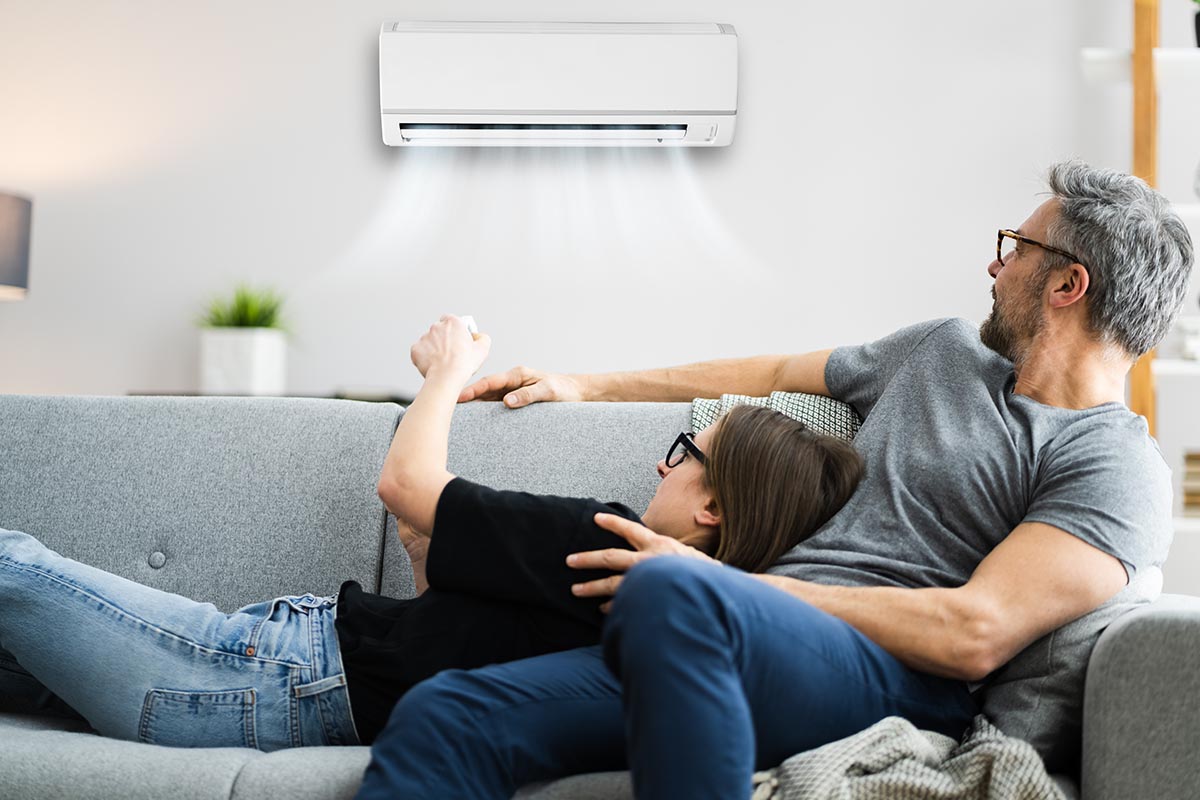 Trust Hope Energy for Your New A/C Install in Rhode Island
Making the decision to switch from that old, inefficient window unit to a new high-efficiency ductless mini-split is one you won't regret. When you're ready for a new install or if you have questions, just contact our expert advisers! Have another issue with your existing A/C system? Hope Energy performs all kinds of A/C services for our customers in Rhode Island. This includes A/C installations, replacements, repairs, maintenance, and tune-ups. Get in touch with us today to learn how we can help.
---