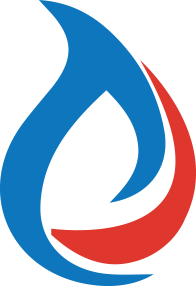 Rhode Island's Leading Fuel Delivery & HVAC Provider
Here at Hope Energy, we're all about our customers. Period. That means we provide unmatched customer care and a seamless experience for everything that we do. When it comes to fuel delivery, heating, plumbing and air conditioning service, you can count on us for your home or business' complete energy needs.
Residential Services
Commercial Services
Looking for a High-Quality Air Conditioning Installation?
Hope Energy provides affordable and efficient air conditioning services for your Rhode Island home or business, including:
A/C installation
A/C tune-up
A/C repair
Get A/C Services
Complete Energy Solutions for Homes & Businesses in Rhode Island
Home heating oil delivery
Diesel fuel delivery, bulk & on-site
Professional A/C services for central air & ductless mini-splits
Reliable plumbing services, remodels & new installs
Expert heating services for oil & gas systems
Indoor air quality equipment installations & service
MORE ABOUT US
What Our Customers Are Saying…
"Dear Tom, your staff did a wonderful job on this (boiler) project. The professionalism and courtesy was outstanding!" - Mary Joan M. Cranston
"Dear Tom, Just a note to thank you for your prompt and excellent service while I lived in Jamestown. Your employees that serviced my boiler, water heater and a/c, when needed, were always courteous and very knowledgeable on the systems. " - Rosemarie C. Jamestown
"Good morning, please pass along a single "thank you" to Tom for the fast and excellent service. " - Dave L. Coventry
"Hi Tom, the boiler installation looks great and has been performing flawlessly. Thanks for your great service. " - Darte B.
"To whom it may concern, I am writing to extend my gratitude for your patience with my payment. I am sorry for being tardy. When my father passed away we were in a tailspin. Thankfully, we are financially back on track. " - S. Marino Cranston
"To Tom and the team, we just wanted to thank you for performing our new boiler installation. We are very happy and I will strongly recommend you to all of our family and friends. " - Gino M. Cranston
Previous
Next
Looking for a New Job Opportunity?
Hope Energy has launched a new website that aims to place qualified job applicants in suitable careers within Rhode Island and Massachusetts. Visit HVACJobsRI.com to check it out:
BEST HVAC JOBS